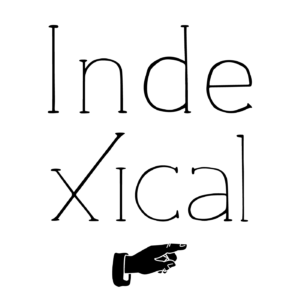 ---

As part of their 2017 tour, Samson Stilwell and Roarke Menzies perform live alongside Ashley Bellouin and Ben Bracken, at the Radius Gallery, Santa Cruz, CA, as part of the Indexical series.
---
Samson Stilwell works with sound and language to create art within a lyric tradition. His work often lives within the borders, or between spaces, of language and sound, music and noise, thought space and meat space. His first album, 'Signals', was released in 2017 on vinyl and digital formats by the label Sounds et al. He has performed throughout the US and Canada for series such as Volume (LA), Land and Sea (OAK), Quiet City (BC), and TBA (PDX). In 2016 he co-founded "Soundspace" a radio-based installation series focused on turning the radio into a space for new modes of listening. In 2018 he will co-direct Variform Gallery, an installation and sound art gallery located in Portland, OR.

Roarke Menzies is a New York City-based artist and composer who uses his voice, mouth and body as sound sources, along with audio hardware, software and field recordings, to create electronic and electroacoustic works. His music has been described by The New Yorker as "a layered electronic throb, coming and going, always enhancing but never overpowering." His work has been presented at the Material Art Fair in Mexico City, the Spring Break Art Show in New York City, the Untitled Art Fair in Miami, VOLUME in Los Angeles, the Knockdown Center in Queens, Diapason Gallery for Sound and Intermedia in Brooklyn, and many others.

Ashley Bellouin's work explores the merging of sound art, electro-acoustic composition, and instrument building. She focuses on the studies of sonology, psychoacoustics, and the interaction between sound and architecture. Her compositions emphasize and exploit the sonic potential contained within a single musical gesture, regularly using electronics to develop latent qualities. Spatialization, beat frequencies, auditory illusions, and microtonal tunings are frequent compositional tools.

Ben Bracken makes music and installations with acoustic and electronic sounds. His work oscillates from performance to installation, often blurring the lines between the two. The location of the event becomes an active participant, intimately shaping the nature and direction of each work. His previous musical groups include Flashpapr, Remote Viewing Ensemble, and Date Palms. Ben has improvised with Le-Quan Ninh, Kevin Drumm, Peter Kowald, Chris Cutler, Phil Minton, Werner Dafeldecker, Fred Van Hove, and Johannes Bauer, among others. He often collaborates with filmmakers and visual artists including Paul Clipson, John Davis, Chris Fraser, and Kerry Laitala. Currently, Ben collaborates with Ashley Bellouin on performances, recordings, and installations with handmade instruments and electronics. He resides in Oakland, CA, and works at Cycling '74, the developers of Max, a digital signal processing software environment.
---
1050 River St, Unit 127
Santa Cruz, CA 95060
USA