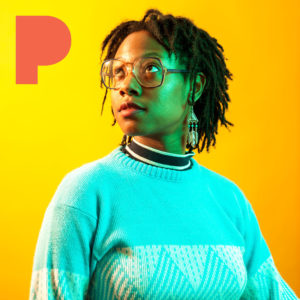 ---

The last performance night of the WE exhibition, Amenta Abioto will be performing live at Portland Art Museum.
Songwriter, music producer, and actor Amenta Abioto is on the cutting edge of all that is musical, theatrical, and literary. Her music is boldly mystical and soul-fired, and her raw live performances invoke elements of both theatrical surprise and magic through ancient African diasporic sounds and stories. Weaved into syncopated rhythms and dichotomies of comedic proportions, Amenta surprises and tantalizes audiences with mind bending ideas. She brings to the music scene funky academia while skipping vocally from soul shaking gospel to smooth jazz and then onto hip hop rhythms wrapped in West African beats.

$5 entry, all ages
---
Amenta was born and raised in Memphis, TN. She became a part of the Portland community in 2010 after graduating from Idyllwild Arts Academy where she trained in musical theatre. Since graduating she has courted the music scene and produced one self-titled EP, Amenta Abioto, and one album, Opening Flower Hymns. Mythological characterization and cultural stories are reflected in her original works.

Her single, Wade, will be released on Sounds et al in February 2018.
---
1219 SW Park Ave
Portland, OR 97205
USA