$12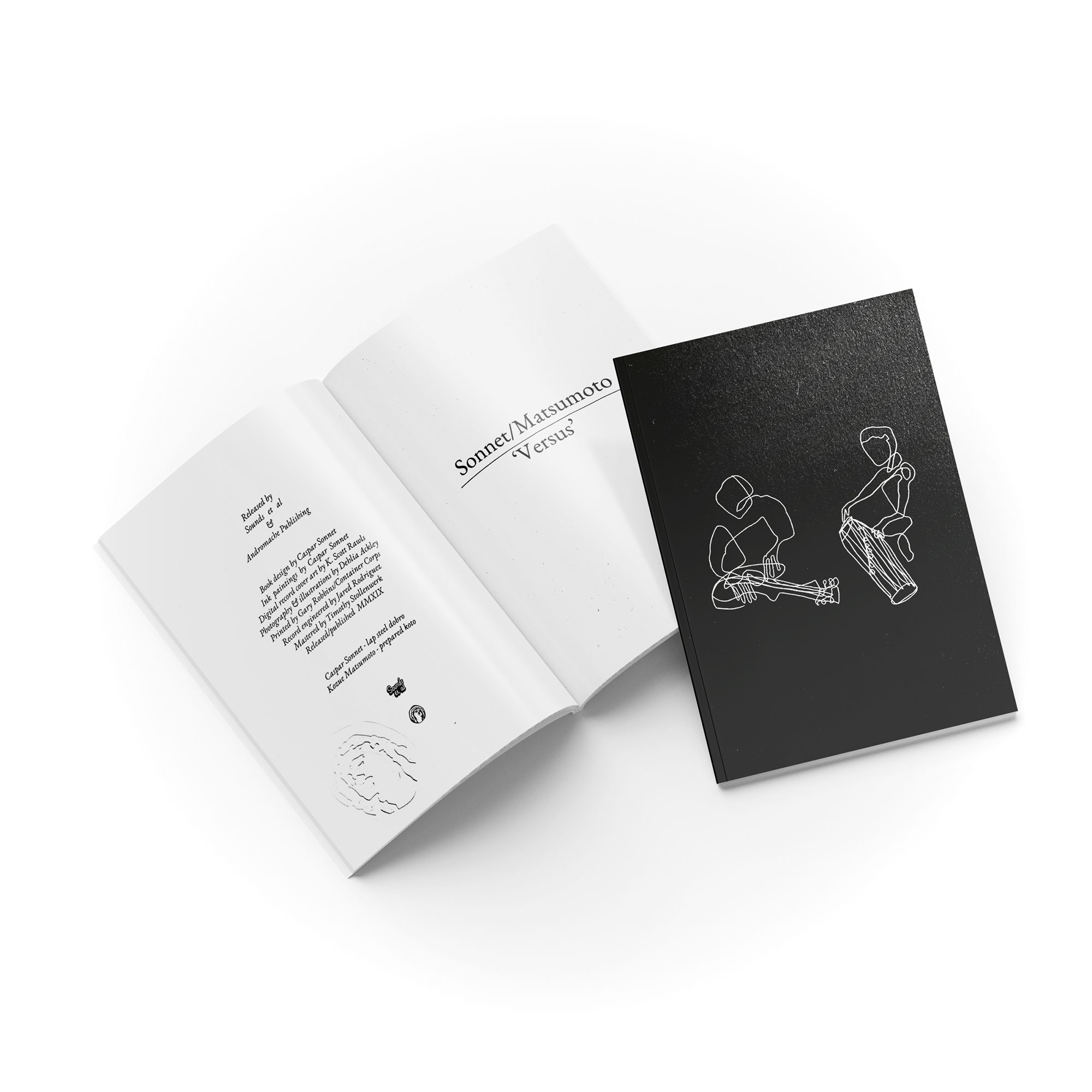 The debut from acoustic experimental, improvisational duo Sonnet/Matsumoto, Versus was released as a 32-page limited edition book and digital album on 19th April 2019. This is a collaborative release from Sounds et al and Andromache Publishing.

Both artists employ numerous extended techniques exploring an array of sounds and textures heralding modern and early eastern and western folk traditions. The collaborations are fiercely intensive, concentrated duets where both players utilize prepared techniques composed in set time blocks. Each player is then assigned a specific set of tools to manipulate various parts of the instrument and are assigned set tunings, microtonal or otherwise. Their use of instrumental augmentation, movement and presence are captivating to witness.

Versus captures the intensity of their collaboration. Raucous tones, ringing notes, and harsh drones produced acoustically; at times terrifying, utterly overpowering the listener. Art that must be engaged with.

The limited edition book (100 copies) includes ink paintings by Caspar Sonnet, photography and illustrations by Dehlia Ackley, a digital download of the album, and has been printed and hand-sewn in Portland, OR.
---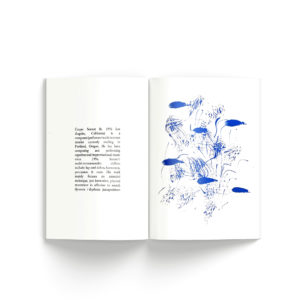 ---
"As experimental composer/performer, I create sound structures using prepared acoustic lap-steel dobro, harmonica, voice & percussion, employing an array of various extended techniques & just intonation, allowing spontaneous, improvised compositions to develop within time as it does. These time frames are regulated by use of sand and glass timers (hourglass) of varying durations or "soft time" which induces a sense of hyper-awareness within each player, thus time becomes a physical object in the room."
– Caspar Sonnet

"This project has been an incredibly exciting and intensive experience for me. It is a deep process of re-thinking and challenging my long-term relationship with the koto. I try to communicate with my instrument in various unconventional and sometimes absurd ways, and then ask: How do I feel about it? How is the koto responding to it? Is this experiment working? Are we still happy together? We discovered many things about each other, and the time we spend together became more powerful. Then Caspar. He is an artist with a full spirit, and creating music together with him is compelling. I really enjoy the constantly changing colors of sound and noise that Caspar creates."
– Kozue Matsumoto
---
---
Notes

The album was recorded and mixed in early 2018 by Jared Rodriguez, and mastered in late 2018 by Timothy Stollenwerk (Stereophonic Mastering). The digital album cover art is by K. Scott Rawls.

The book was designed by Caspar Sonnet (Andromache Publishing), printed by Gary Robbins (Container Corps); and features ink paintings by Caspar Sonnet and photography and illustrations by Dehlia Ackley.