$10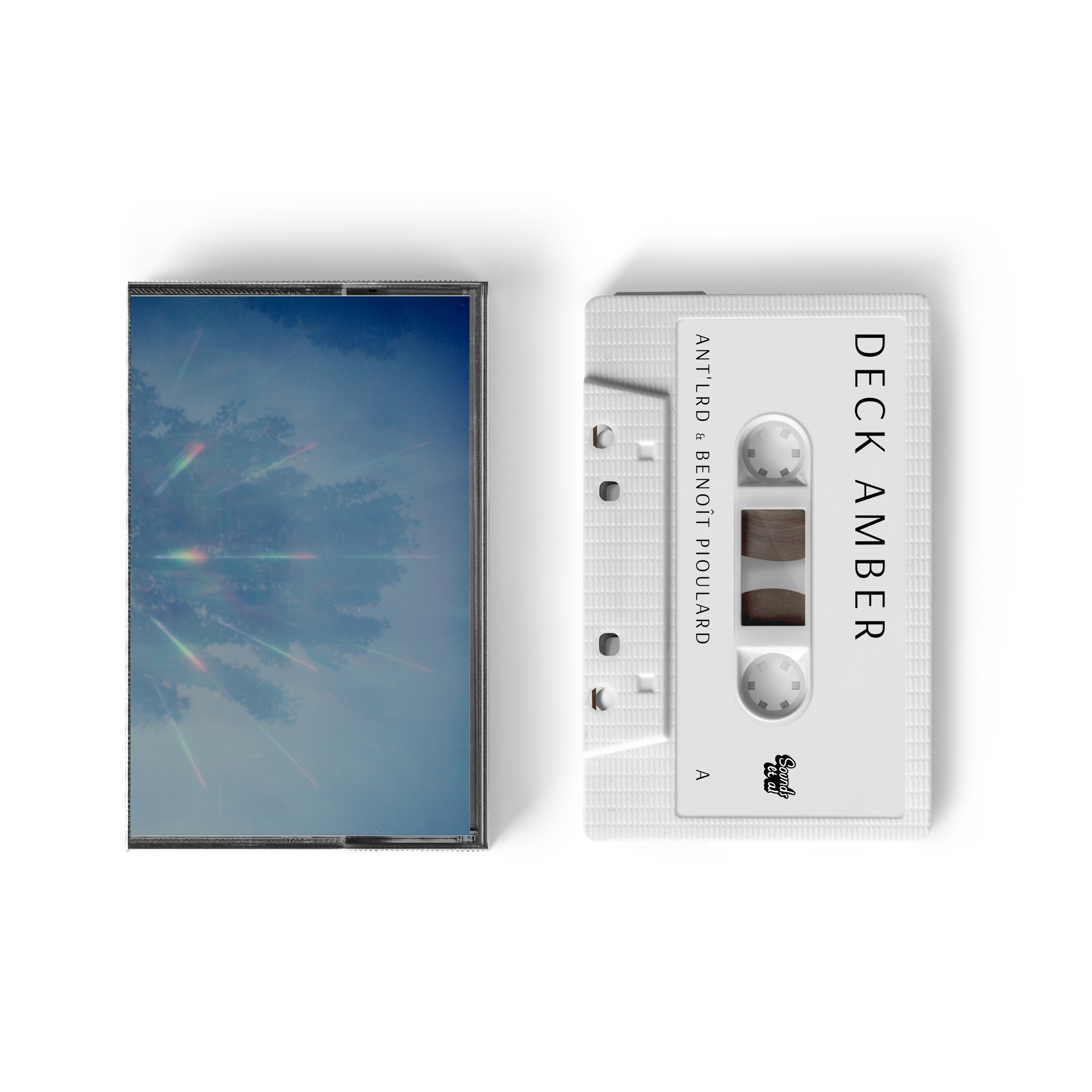 The new album from Ant'lrd (Colin Blanton) and Benoît Pioulard (Thomas Meluch), Deck Amber was released both digitally and on double cassette.

The album features seven collaborative compositions and two solo pieces — one from each artist. The work brings to mind contemporary artists such as Lawrence English, Celer, and Klara Lewis, lush and intense soundscapes powerfully developing throughout the album. Deck Amber has been mastered by Rafael Anton Irisarri at Black Knoll Studio (Alva Noto & Ryuichi Sakamoto, Biosphere, Grouper, Simon Scott).
---
---
"Colin and I met shortly after he moved to Portland (I was, and still am, living in Seattle), when he passed me a copy of his SUNNUP album, which I immediately fell in love with. We discussed working on something together for some months before starting a file exchange in late 2015. Deck Amber is the result of a few months of pretty intense work and revision, and to me, it's all about wintry nostalgia with some shadows in the periphery. To wit, the storyteller on Ciety is my grandfather-in-law Dennis Dumont, who is talking about the time he stumbled upon a pair of armed burglars trying to crack the safe in his warehouse office in Oklahoma sometime in the late 1970s."
— Benoît Pioulard

"The whole thing started with a 30-minute loop that I sent to Tom to fiddle with. A few days later he'd cut it down, and added some swelling guitar and other colors to what I had originally sent. The process continued in that way — very easy going. To me, the music reflects that process, and the result is a contemplative slab of ambience that's in no rush to get anywhere fast."
— Ant'lrd

---
"The sound of two artists with a clear understanding and respect for each others work, gently following each others leads in a slow dance of swirling, degraded tones and unspooling static hiss".
— Stone In Focus

"A wonderful example of evocative, detail-rich ambient soundscaping…the stimulation level is high, the collaborators intent on engaging the ears with energized material packed with detail".
— textura

"this collaborative collection stirs, uplifts, and overwhelms in its ambient beauty".
— Under The Radar

"Largely serene and meditative, occasionally the veil is pulled back to reveal meshing cogs of complex sonic machinery making it an especially captivating listen".
— Stationary Travels

"A world where sounds immobilize the conscious".
— lost in a sea of sound
---
Notes

The album was mastered by Rafael Anton Irisarri, with the cassettes and cover manufactured and printed in the USA. Cover photographs by Thomas Meluch (Poloroid SX70 film).