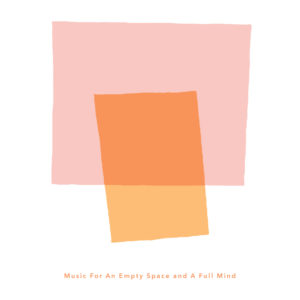 ---

Sounds et al has collaborated with sonic artist Ben Glas, and visual artist Tyler Snazelle on a new exhibition — Music For An Empty Space and A Full Mind — running during April 2017 at the One Grand Gallery, Portland, OR.

The compositions presented in this exhibition are experimental sonic works that question alternate modes of listening and experiencing. Utilizing space and focussing on the individual listener's interaction, the sounds presented are relativistic to each individual and their movement through spacetime. Simply open your ears and partake in experiential listening. In doing so, the space itself becomes a kind of installation, begging to be ephemerally composed with.

As the listener moves through space, they notice fluctuations of the sound presented. The room itself becomes a score, each movement through space a movement with the music to be discovered. The phenomenon at play here is simply that of acoustic beating and standing waves that lend themselves to be manipulated and played with by one's personal psychoacoustic and physical mass in space.

The sculptural works act as interpreter in a conversation between light, color and time. Made from various forms of acrylic, the compositions are created using a static electrical charge, a force from an imbalance of electrons between the two materials. Light moves through them at specific times of day producing different ephemeral interactions, creating unique opportunities for dialogue with the viewer. Specifically composed in mind of Glas' sound pieces the two works hope to weave a personal experience and pathway for every individual that enters the space. You are wind-chime, dancing, playing and echoing in color & sound.
The exhibition will be running 7th April — 30th April 2017

Friday 14th April
Launch party — join us from 8pm—11pm to experience the exhibition (alongside some free drinks)

Saturday 15th April
Full day of listening — artists Ben Glas and Tyler Snazelle at the gallery all day

Sunday 16th April
Caffeinated listening — experience the exhibition through caffeinated ears and brains with coffee from Ole Latte
---
Ben Glas is an interdisciplinary artist and composer based in Portland, OR. With a keen focus on sonic phenomena and vibration, his work engages concepts of relativity, spacetime and egalitarian modes of experiencing sound. His past works include the public sonic installation in Portland such as B-Format Installation @ Cathedral Park and recordings such as Music To Interact To as released by the New York label Blankstairs, Intra/Inter and Inging (From My Space To Yours) as released by Portland based label DeepWhiteSound. He is an active member of the International Artist Collectives INKand Mediterranean Fires.

Tyler Snazelle is a visual artist and designer based in Portland, Oregon. Using mediums such as acrylic, glass, wood, ceramic, and photography, her cardinal focus is with light & color and their wild, mysterious relation- ship. By creating work that acts as conduit for phenomena (i.e. sensory experience in time & space), the pieces seek to offer respite by connecting one to the present, and facilitate non-verbal dialogue via shared elemental experience. The work has been described as temporal, relational, and poetic. And once, smelling of gardenia.
---
1000 E Burnside St
Portland, OR 97214
USA