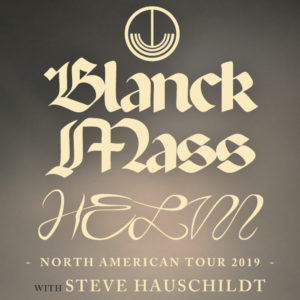 ---

Sounds et al and Holocene present an amazing bill of dramatic and rhythmic electronic soundscapes from Blanck Mass and Helm, with support from Steve Hauschildt.

TICKETS
---
Blanck Mass is the solo project of Fuck Buttons' Benjamin John Power. Dark and rough distorted textures; rhythmic electronic music; an atmospheric wall of sound.

Helm is Luke Younger, a sound artist and experimental musician based in London, working with a vast array of revolving instrumentation and abstract sound sources. Younger's compositions build dense aural landscapes that incorporate elements of musique concrete and industrial music alongside hallucinatory drones and various acousmatic phenomena.

Steve Hauschildt composes lush, evocative electronic music ranging from rich, melodic ambient pieces, to more propulsive tracks influenced by synth pop and ambient techno.
---
1001 SE Morrison St
Portland, OR 97214
USA