---
Samson Stilwell is touring in the wake of a new release on Sounds et al; alongside traveling partner Roarke Menzies, they will perform blissful music at Commend.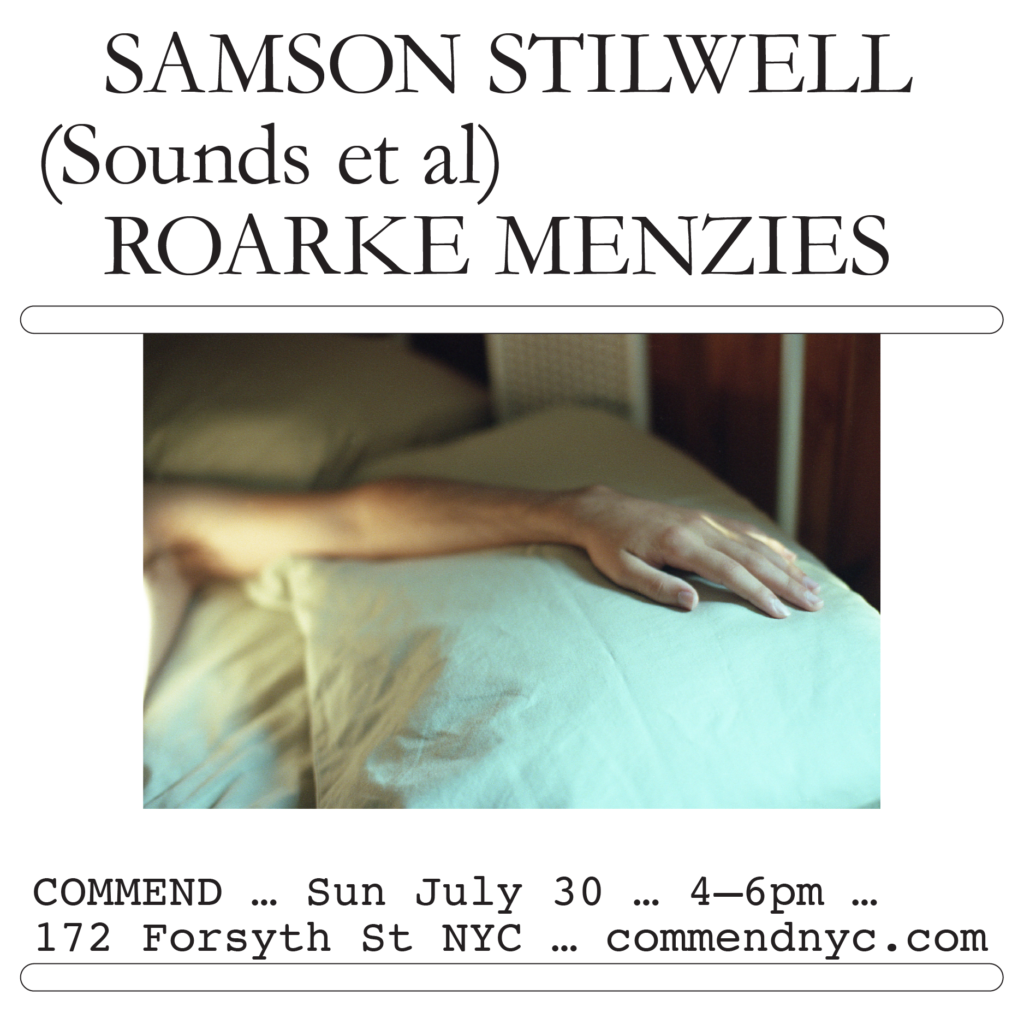 ---

June 30 // 4-6pm
@ Commend

172 Forsyth St, New York, NYC
---
---
Samson Stilwell is a Portland-based sonic artist. After receiving his BA from the Johnston Center for Integrative Studies, he was awarded the Jean Burden Prize in Poetry from The American Academy of Poets, and his writing has been published by national journals such as The Chicago Quarterly Review and The Rumpus. In 2016 he co-founded Soundspace, a radio-based installation series focussed on turning the radio into a space for new modes of listening. In 2017 his debut EP, Signals, was released on Sounds et al

Roarke Menzies is a New York City-based artist and composer who uses his voice, mouth and body as sound sources, along with audio hardware, software and field recordings, to create electronic and electroacoustic works.His music has been described by The New Yorker as "a layered electronic throb, coming and going, always enhancing but never overpowering." His work has been presented at the Material Art Fair in Mexico City, the Spring Break Art Show in New York City, the Untitled Art Fair in Miami, VOLUME in Los Angeles, the Knockdown Center in Queens, Diapason Gallery for Sound and Intermedia in Brooklyn, and many others.