$14- std / $18- dlx
---
Release Date: 19th May 2017
---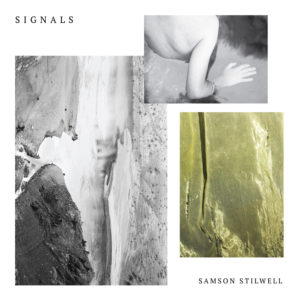 ---

The first commercial release from sound artist Samson Stilwell, Signals has been recorded and produced over the past 6 months, combining synthesized sound and field recordings to take the listener through a rich, dynamic soundscape; melancholy yet uplifting, contemplative yet buoyant. The resulting EP is an experimental vista, combining the harmonic textures of artists such as Tim Hecker, Stephan Mathieu, Philip Jeck and Jacob Kirkegaard, with the compositional strategies of musique concrète.

"For me, listening, active listening, is a poetic stance, one where listening to any sound material can yield infinite interpretations. Music is one of the possible outcomes of these interpretations. One hears, one sings, one talks to oneself, or receives. I attend these moments and have tried to form them here."
— Samson Stilwell
"Signals is a beautiful, captivating composition, and I'm excited to be working with Samson on this release — the EP reflects the commitment of Sounds et al to collaborate with artists on creative projects, particularly those focussed on craft, function, music and sound."
— Andy Fry, Sounds et al
The developing textures of Signals thoroughly engage the listener, requiring not simply the physical act of hearing, but the cognitive act of listening.
---
"For Signals Samson delves through an eclectic slew of atmospheres, some glitchy and bordering on noise, some more in the vein of serene drone, assembling a familiar whole still without hinting at any particular focus or high-concept."
— Foreign Accents
---
---

I
Sun Like
Rust Dust Mend
Raphael, Esther

II
The Room & The Room Remembered
Autumn Sliver


Heavyweight 10″ transparent vinyl record
Handmade, collaged cover
Free album download with every vinyl purchase

---
Deluxe Edition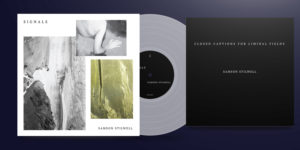 Copies 1-50 are deluxe numbered editions
These each come with a screen-printed 24-page original art book, written by Stilwell, titled Closed Captions For Liminal Fields.
Select 'Deluxe' from the menu above.
---
Gifting

For just $5 extra we can add a handwritten note, wrap the vinyl, and post to another address (with the receipt sent to you).

Select the 'Gift' option from the menu above and include the details in the transaction.
---
Notes

The EP has been pressed on 10″ heavyweight transparent vinyl with cover elements screen-printed, and digitally printed in Portland, OR. The deluxe edition's book has is also screen-printed in Portland. The whole package has been carefully collaged and assembled by hand.
Postage — US: vinyl ships via USPS media mail (2-5 days)/ International: email for precise cost

All records shipped in high quality Sleeve City mailers

Other FAQs here
---