Dolphin Midwives
---
Release Date: 18th January 2019
---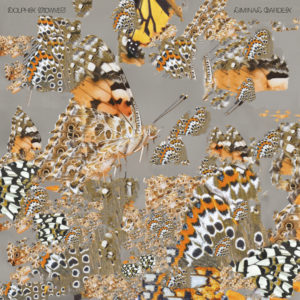 ---
The brand new album from artist and musician Dolphin Midwives (AKA Sage Fisher), Liminal Garden will be released collaboratively through Sounds et al and Beacon Sound. The album will be preceded by a single, Mirror, including a remix from Pye Corner Audio.

Using harp, voice, and electronic processing, Liminal Garden features 10 compositions, bringing to mind artists such as Mary Lattimore and Holly Herndon. It is a controlled and dynamic album that blends the organic with the digital, resulting in a body of work that fuses tranquility and rupture.
The album was recorded in early 2018 by Jason Powers (The Decemberists, Chromatics, Matthew Dear) at Type Foundry, and mastered by Rafael Anton Irisarri at Black Knoll Studio (Alva Noto, Ryuichi Sakamoto, Benoît Pioulard, Grouper, School of Seven Bells, Tycho). The artwork has been designed by Bijan Berahimi at FISK.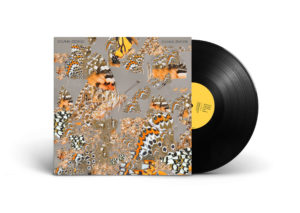 ---
"This album changed as I made it. This album is about change, about finding beauty and acceptance in the fractured, broken and vulnerable places. It's about integration, of all of my selves, of the natural world and technology, of all of the brokenness and imperfection and insecurity and fragility of being femme in a patriarchal society."
— Sage Fisher, Dolphin Midwives
"Witnessing the development and recording of Liminal Garden over the past year has shown me just how naturally Sage approaches her work. The album has steadily evolved, with the final result a beautiful blend of harp and processed glitch textures fighting and balancing each other. Dolphin Midwives is a key part of the Portland experimental community, and I'm proud that Sounds et al and Beacon Sound are collaborating to release this music into the universe."
— Andy Fry, Sounds et al
"The first time that I saw Dolphin Midwives in a live setting, Sage was a spectral presence, dressed all in white, as though prepared for some sort of purification ritual. The way that she conjured up a web of sound that managed to be both jarring and trance-inducing — with just a harp, her voice, and a bunch of pedals — was memorable. She has since proven herself to be one of the hardest-working musicians in Portland, with a singular vision that made the recording, mixing, and design process for Liminal Garden very enjoyable. I look forward not only to the release of this album but also to seeing and hearing what she does next. "
— Andrew Neerman, Beacon Sound
---
"…tracks that evolve from ambient Minimalism to something considerably more volatile."
Jon Pareles, The New York Times

"…tingles the upper registers of human hearing: she plays the highest notes of her harp, processing and fracturing the results…"
The Guardian ('50 new artists for 2020′)

"…one of the most confident documents we've heard in quite some time, courageously embracing the artist's vision, ironically pleasing without seeking to please."
Richard Allen, A Closer Listen

"…an elegant, purposefully innovative recording that features vocals, harp and a healthy dose of electronic processing…"
Kevin Press, Exclaim

"Fisher's strongest artistic statement yet."
Self-Titled

"Fisher has a remarkably strong intuition for nuance and clarity, subtly embellishing the piece's simple motif with unpredictable disruptions and fitful glimpses of a glimmering descending harp melody."
Anthony D'Amico, Brainwashed

"Sage Fisher takes an instrument traditionally rooted in classical and jazz to the experimental realm and finds new dialects of sublimity with it."
Dave Segal, The Stranger

"Animate and inanimate passageways converge as Fisher stumbles upon new hues and feminine spark."
Ethan J. Barrons, Northwest Music Scene

"The album explores ranges of depth, frequency and sounds in nonlinear constructs…"
Andrew Jankowski, Willamette Week

"Impalpable sounds from spiritual space."
Lost In A Sea Of Sound

"Fisher is unafraid to take her music down unexpected paths, and her adventurousness keeps Liminal Garden spontaneous and vibrant.
Paul Simpson, All Music

"…straddles psychedelic etherealism like the futuristic leftfield side of Björk yet untapped…"
TJ Norris, Toneshift
---

A
Grass Grow
Junglespell
Castleshell
Flux
TEMPLE IV
B
Mirror
Labyrinth I
TEMPLE V
Satya Yuga
Iridesce

Cover artwork by Bijan Berahimi at FISK
・
Limited to 500 copies worldwide (pressed at RTI)
・
Free album download with every album purchase
---
Notes

Release — The album was recorded and mixed in Spring 2018 by Jason Powers at Type Foundry, and mastered by Rafael Anton Irisarri at Black Knoll.

Postage — US: Record ships via USPS media mail (2-5 days) // International: email for precise cost.

Other FAQs
---