$50-
---
Release Date: 28th April 2017
---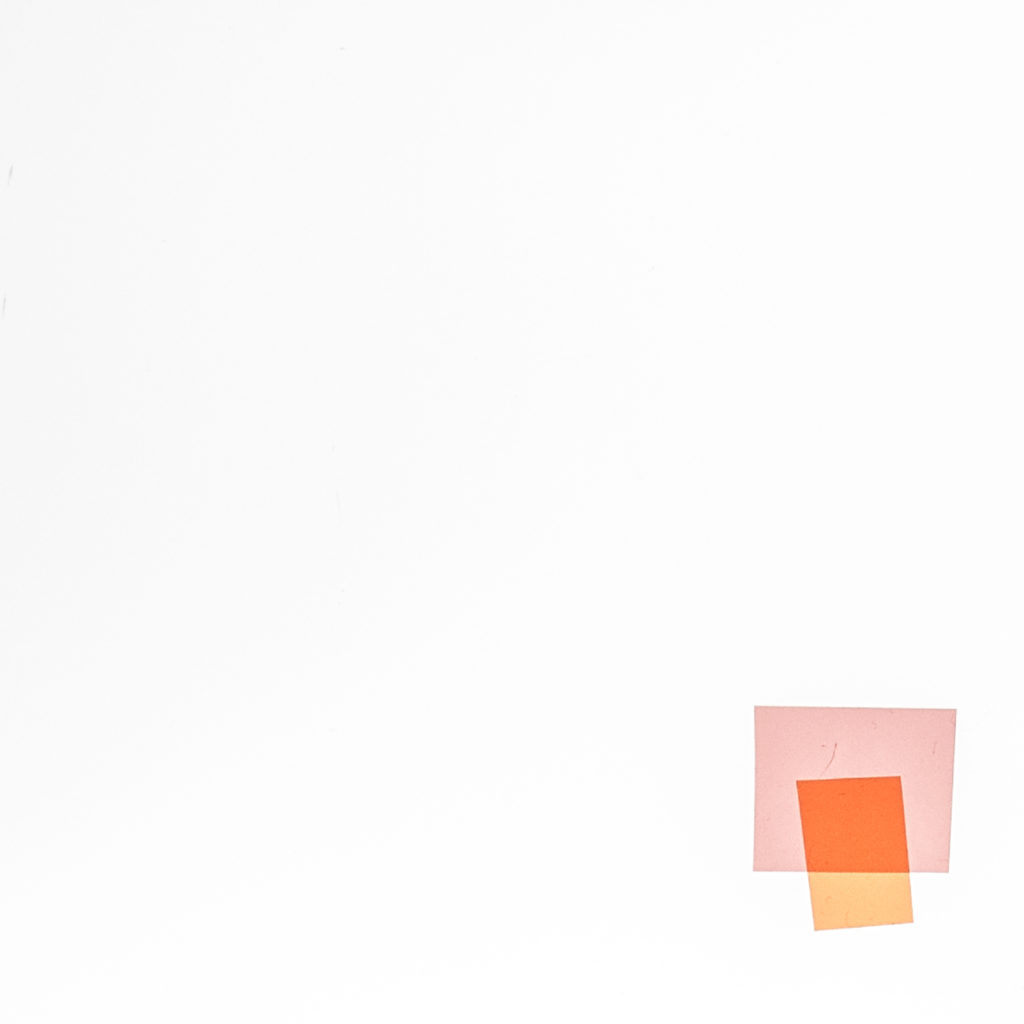 ---

The first commercial release from sound artist Ben Glas, Music For An Empty Space and A Full Mind is released alongside an exhibition of the same title, running at the One Grand Gallery, Portland, OR.

Inspired by La Monte Young's Dreamhouse and Drift Study of 1968, Music For An Empty Space and A Full Mind consists of two, 20-minute compositions, both of which develop as the listener moves around, and interacts with the physical space that they currently inhabit.
Glas has collaborated with artist Tyler Snazelle on both the exhibition and EP release. Snazelle has designed 10 unique artworks for this release, with only one copy of each available — EXTREMELY limited physical release.
"The compositions presented on this vinyl are experimental sonic works that question alternate modes of listening and experiencing. Utilizing space and focusing on the individual listener's interaction, the sounds presented are relativistic to each individual and their movement through spacetime. Simply play the record and partake in experiential listening. In doing so, the space in which the physical record is played becomes a kind of installation, begging to be ephemerally composed with. As the individual listener moves through space, they notice fluctuations of the sound presented. The room itself becomes a score, each movement through space a movement within the music to be discovered. The phenomenon at play here is simply that of acoustic beating and standing waves that lend themselves to be manipulated and played with by one's personal psychoacoustic and physical mass in space."
— Ben Glas
"Within the contemporary creative landscape, there is a particular focus on digital technologies' management of the individual's experience — augmented sound mobile apps, algorithmically-personalised playlist generation, filter bubbles and virtual reality. What I find so fascinating about Ben's compositions is the simplicity alongside the scope — immediately, and without difficulty, the individual listener not only experiences a unique soundscape, but is also given means of control. These are concepts that have been explored by great sonic savants such as John Cage and La Monte Young, as well as modern artists including Gwilym Gold, and to be able to present this work in a physical space with the exhibition, and in a format where everyone can experience this anywhere, was a great opportunity for Sounds et al"
—Andy Fry, Sounds et al
---
Exhibition

Alongside the vinyl record and digital release, Music For An Empty Space and A Full Mind will be running at the One Grand Gallery in Portland, OR from 7th — 30th April 2017. Alongside Glas' compositions will be work from visual artist Tyler Snazelle.
More details on the exhibition here
---
---

A
Music For An Empty Space

B
Music For A Full Mind


Only 10 physical copies available
Heavyweight 12″ transparent vinyl record
Unique artwork from Tyler Snazelle
Screen-printed back cover
Free album download with every vinyl purchase

---
Gifting

For just $5 extra we can add a handwritten note, wrap the vinyl, and post to another address (with the receipt sent to you).

Select the 'Gift' option from the menu above and include the details in the transaction.
---
Notes

This EP has been cut on 12″ heavyweight transparent vinyl, the back cover screen-printed, and the front artwork digitally printed, all in Portland, OR.
Postage — US: vinyl ships via USPS media mail (2-5 days)/ International: email for precise cost

All records shipped in high quality Sleeve City mailers

Other FAQs here
---