Designer
We've finally had time to write up this interview with designer Kathy Mcgee. We hear about her current projects with 3D scanners, her collaboration with Cameron Bowen and a world where Elton John is an evil dictator…
---
Can you tell us a bit about your background?
I grew up in a very small coastal town in Suffolk with a huge port that provides most of the jobs to the people who live there. I hated it there at the time but I now feel a great sense of nostalgia towards a town that seems very much stuck in time. This has gone on to inform much of my work and interests since. It was great growing up there but I always wanted to experience more so moved to London when I was 18 to study and have pretty much been here ever since. I have a Womenswear Design BA from London College of Fashion and a Menswear Design MA from the Royal College of Art. In between obtaining those I worked in industry for Christopher Raeburn, Li-ning and Façonnable.
---
---
How has your work, or attitude to your work, changed since you began?
I think as you learn and experience more of the 'real world' you start to realise all the issues that face our contemporary, fast-paced society and consider how we can use design to enhance and improve how we move forward. This idea has really started to impact how I think about my work and my design – it should be transformative and thoughtful but also offer an experience and a form of escapism. Overall I am learning to answer a much wider brief by varying the projects that I work on.
And what are you working on at the moment?
I'm currently working with mentor and stylist Simon Foxton on developing the Digitoile project to create bespoke, detailed unique pieces, using a combination of digital software and traditional creative cutting methods. Digitoile aims to analyse the ergonomics of the body in more detail, map directly onto the body in virtual and real, and combine digital and analogue skills to build custom product. Currently I am working on a series of tracksuits as a modern twist on the sought after bespoke Savile Row suit. This work has led to leading workshops at Royal College of Art in 'Visualising in 3D and 360 sketching'. Using a variety of departments at the university these workshops aim to expand the minds of young designers at Masters level. The initiative covers 3D and body scanning, rapid form, digital softwares such as 3D Coat and Rhino 3D, traditional cutting methods, 2D to 3D translation, and how all these areas can be applied to innovative fashion design.
---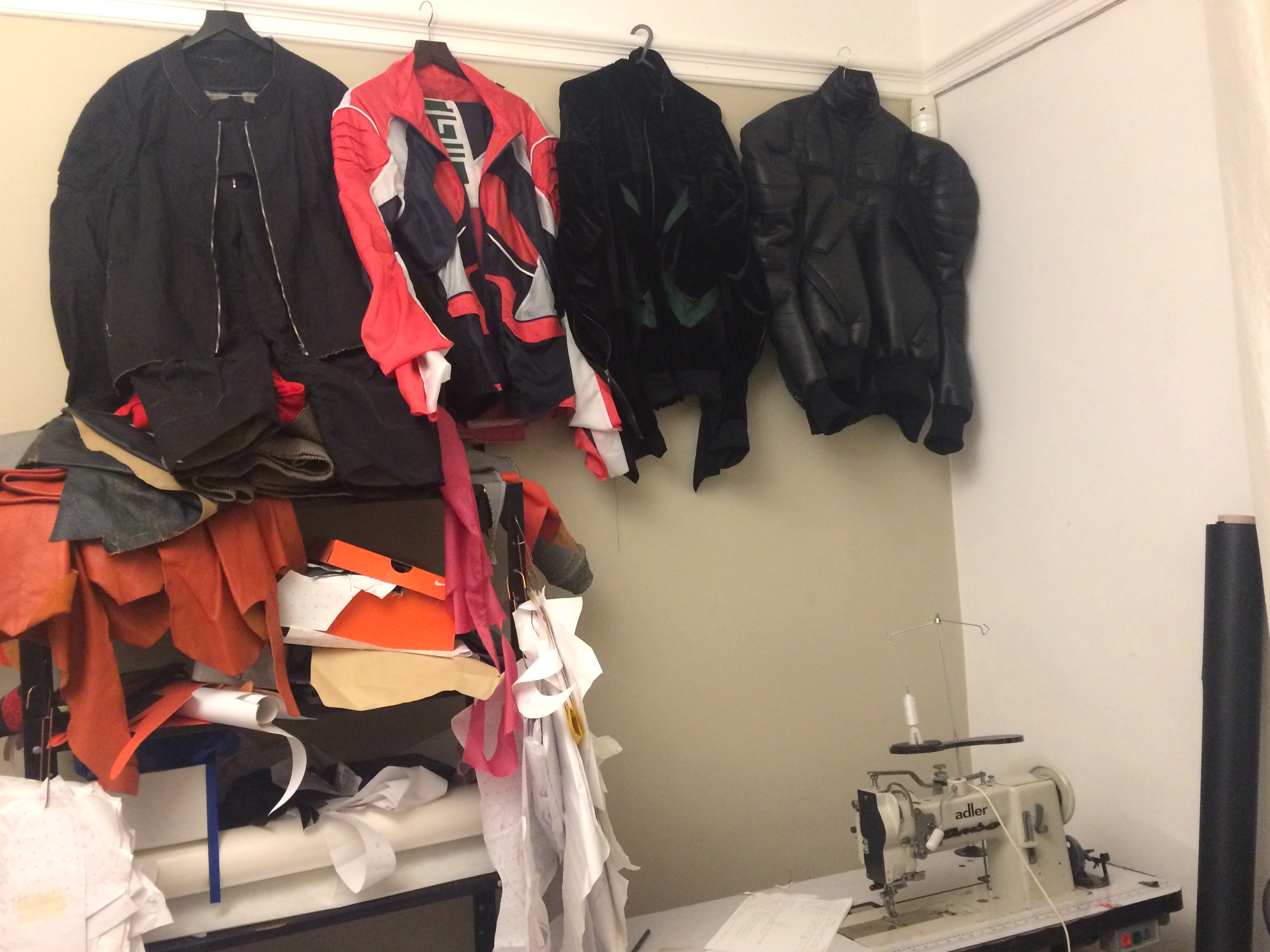 ---
What stimulates your creativity, and what influences do you draw upon?
Newness inspires me. When I first met Cameron and he showed me the possibilities of building design within 3D programs for fashion my mind exploded! I find the unknown fascinating, which loops back into what I draw upon when designing – the future is fairly unknown. So I usually start here, a possible scenario that could happen in the future. For instance my MA collection imagined a world where Elton John was an evil dictator and a rebel biker group started a revolution against him. The work I am doing now is influenced a lot from the research I have done of what will happen to Earth by 2100.
Is collaboration something you feel is important to your work?
It is hugely important to me. I collaborated as much as I could when studying on my MA — it takes your work to the next level if you're able to work and combine ideas with specialists in different fields. If it wasn't for my collaboration there I would never have met Cameron, and continued to work and research together with him. I am eager to collaborate with more people – it is so fulfilling and so much fun!
How much experimentation are you going through with your current projects?
I have been experimenting with this process for over a year now, since I left the Royal College of Art, but there is plenty more to do. I uncover new possible processes with each design I build, developing a closer understanding of the human body and how to build around it.
---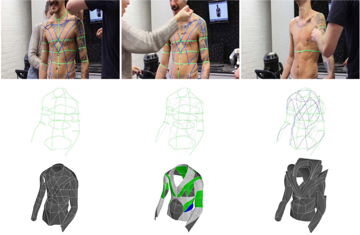 ---
How do you approach your work?
I will do lots of visual research – mainly documentaries and films, I then find the right music for the world that I'm imagining, listening to that whilst I start preliminary sketching and making notes. Having worked with Cameron and the possibilities of 3D that he showed me, I approach my designs more like an architect, planning from every angle the rough foundations of the design. From this point I will build directly on the stand from a digital block.
Within your whole process, what tools are you using?
The tools I use can vary but generally it would be; walking foot machine, industrial sewing machine, over locker, Wacom Tablet, Macbook, laser cutter, 3D scanners and Rhino 3D software.
Buy a Wacom tablet or a MacBook through the product links above to help support Sounds et al!
---
What's the biggest lesson you've learnt from your work so far?
I think it is having the confidence to push towards something new – it might not be understood straight away, but its important not to lose faith. It is kind of bullshit me saying that though – I have a breakdown about my work maybe once a week haha!
And what have you got planned for the year ahead?
Keep working on Digitoile – get it out there for everyone to see! More lecturing at the RCA and fingers crossed just build on more consultancy….maybe a holiday….hopefully America.
---
Thinking of travel…I'm sure Elton will crop up, but what would be your three desert island discs?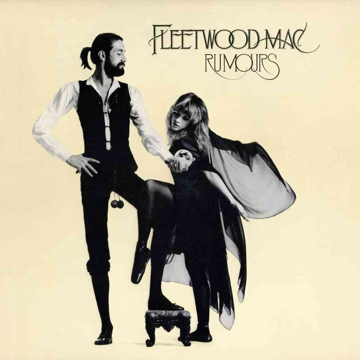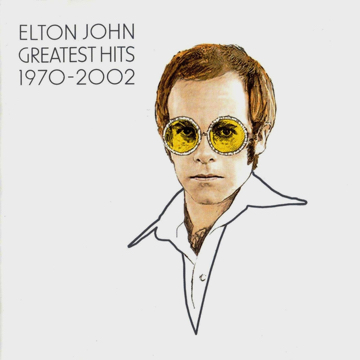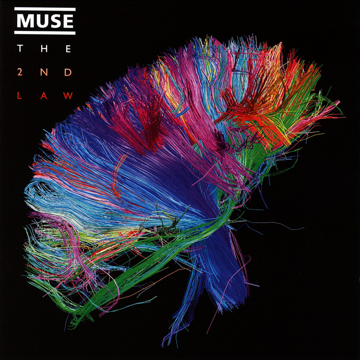 ---
Find out more about Kathy —
kathymcgee.co.uk
---