---

Sounds et al presents Apperceptive Moment, an original performance for TBA:17 – Apperceptive Moment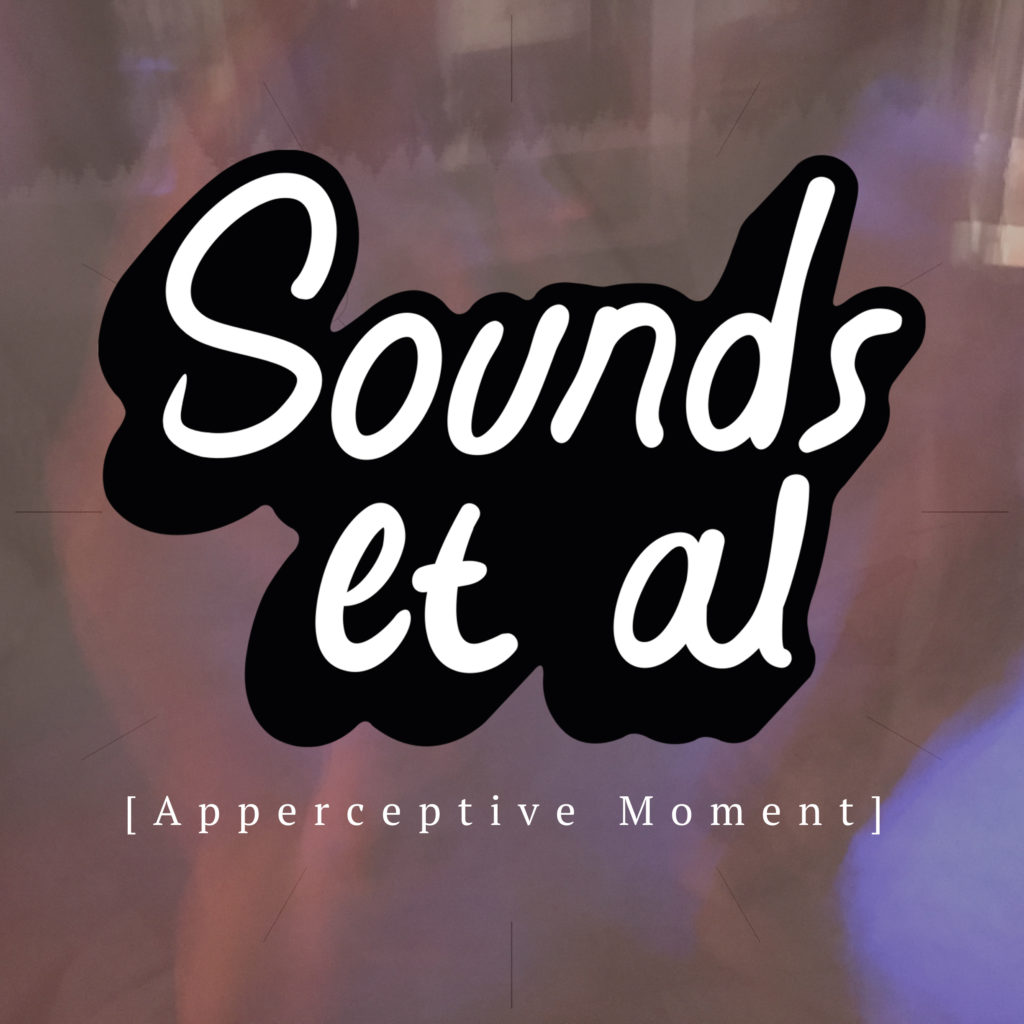 ---
Sounds et al presents Apperceptive Moment. Sound artists Ben Glas, Dolphin Midwives, Samson Stilwell and Amenta Abioto mix sound, visuals and movement into a cohesive exploration of the senses. The experimental performance will engage with acoustics, psychoacoustics, physical interaction with sound, movement, music and noise, to lead the audience on a journey through time and space.

Samson Stilwell's performance will be accompanied with visuals produced by Tessa Bolsover

Sep 13 // 10.30pm
@ The Works, PICA at Hancock

15 NE Hancock, Portland, 97212 OR, USA
---
Ben Glas is an interdisciplinary artist and composer based in Portland, OR. With a keen focus on sonic phenomena and vibration, his work engages concepts of relativity, spacetime and egalitarian modes of experiencing sound. His past works include the public sonic installation in Portland such as B-Format Installation @ Cathedral Park and recordings such as Music To Interact To as released by the New York label Blankstairs, Intra/Inter and Inging (From My Space To Yours) as released by Portland based label DeepWhiteSound. He is an active member of the International Artist Collectives INKand Mediterranean Fires.
Dolphin Midwives – Ecstatic noise harp ritual experiments by harpist/sound artist/composer Sage Elaine Fisher.
Samson Stilwell works with sound and language to create art within a lyric tradition. His work often lives within the borders, or between spaces, of language and sound, music and noise, thought space and meat space. He received a BA with an emphasis in The Contemporary Lyric: Poetry, Sound, Visual Media from The Johnston Center for Integrative Studies in 2015. He was awarded The Jean Burden Prize in Poetry from The American Academy of Poets and his writing has been published by national journals such as The Chicago Quarterly Review, and TheRumpus.net. In 2016 he co-founded Soundspace, a radio-based installation series focused on turning the radio into a space for new modes of listening. His debut release, Signals was released on Sounds et al in 2017.
Songwriter, songstress, and actor, Amenta Abioto is on the cutting edge of all that is musical, theatrical, and literary. Her music is boldly mystical and soul-fired, and her raw live performances invoke elements of both theatrical surprise and magic through ancient African diasporic sounds and stories. Weaved into syncopated rhythms and dichotomies of comedic proportions, Amenta surprises and tantalizes audiences with mind bending ideas. She brings to the music scene funky academia while skipping vocally from soul shaking gospel to smooth jazz and then onto hip hop rhythms wrapped in West African beats.
Tessa Bolsover is a visual artist, writer, and curator based in Portland, Oregon. Her photography has been featured in publications including The Editorial Magazine, Paper Journal, and Super Massive Black Hole. She is currently the co-director of OV Project Space.